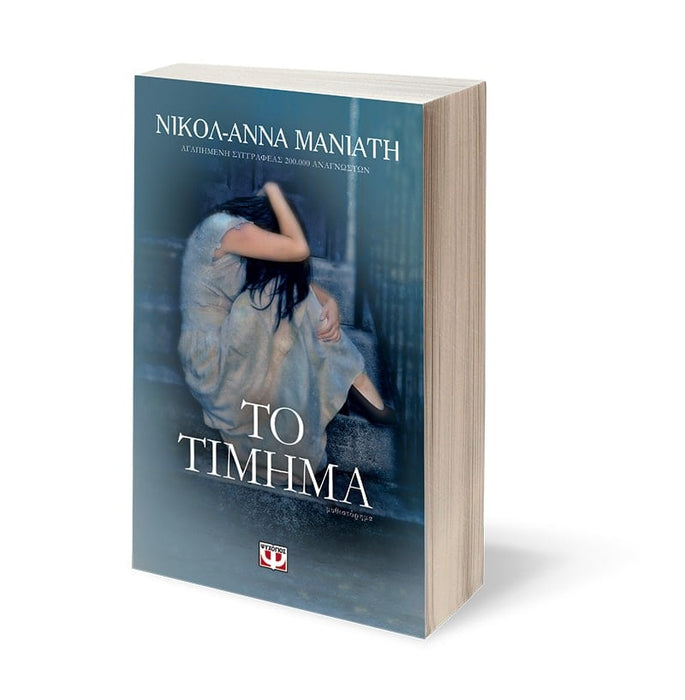 THE PRICE - NICOLE ANNA MANIATI / ΤΟ ΤΙΜΗΜΑ - ΝΙΚΟΛ-ΑΝΝΑ ΜΑΝΙΑΤΗ
Save

Liquid error (snippets/product-badge line 32): Computation results in '-Infinity'

%
Many believe that the hate that you harbor within you for someone else cannot touch them. That it only eats away at you and no other. Margarita, however, channeled her feelings through despicable and disastrous deeds.
From the age of twelve, young and sweet Margarita was brought up to hate her childhood friend and his mother because her father fed her innocence with poison. She sacrificed her dreams, love and future for a false vengeance that would end up affecting her friend's family catastrophically. When Margarita finally learns the truth, twenty years on, she tries, with every means possible, to make up for the terrible consequences of her actions due to her father's insane and unjust thoughts and feelings that he had cultivated in her for so many years. But every deed has its price, and Margarita will have to pay… Will she be able to endure the price of her redemption?
Πολλοί πιστεύουν πως το μίσος μέσα σου για κάποιον δεν μπορεί να τον αγγίξει. Κατατρώει μόνο εσένα τον ίδιο! Η Μαργαρίτα όμως το διοχέτευε με ολέθριες ενέργειες.

Η μικρή, γλυκιά Μαργαρίτα από τα δώδεκά της χρόνια μεγάλωνε μαθαίνοντας να μισεί τον παιδικό της φίλο και τη μητέρα του, επειδή ο ίδιος ο πατέρας της τροφοδοτούσε την αθώα παιδική ψυχή της με δηλητήριο. Θυσίασε όνειρα, αγάπη και μέλλον για μια απατηλή εκδίκηση, με καταστροφικά αποτελέσματα για την οικογένεια του παιδικού της φίλου. Όταν μάθει την αλήθεια, είκοσι χρόνια μετά, θα προσπαθήσει με κάθε τρόπο να επανορθώσει για τις τρομερές συνέπειες των πράξεών της εξαιτίας του παράλογου και άδικου συναισθήματος με το οποίο την είχε ποτίσει ο πατέρας της και που κυριαρχούσε μέσα της τόσα χρόνια. Αλλά έπρεπε να πληρώσει! Θα αντέξει το τίμημα της εξιλέωσης;